WHAT IS THE
AMEY'S TAXI APP
The Amey's Taxi App, allows you to book and manage your own reservations via iOS, android or the web in real-time. An app you can count on from the company you already trust for your dispatch requirements.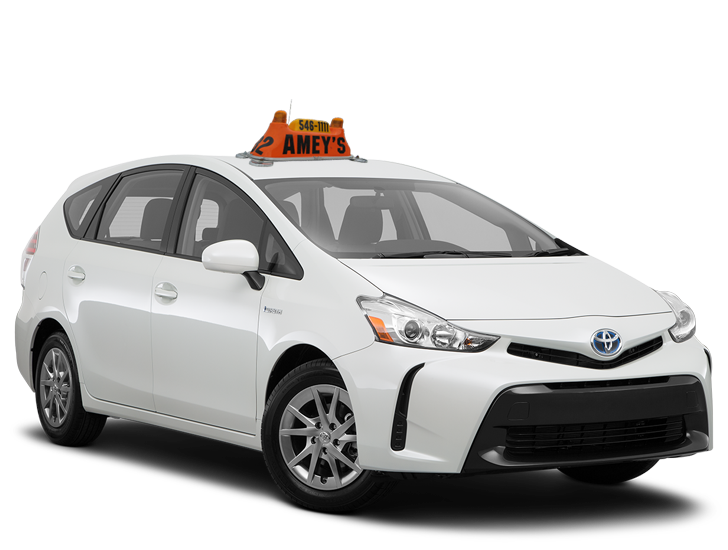 Key Features

Bypass dispatch and busy phone lines.
Flag your driver.
Book a reservation in as few as 3 clicks.
Get a fare estimate by entering both pickup and destination addresses.
Receive a confirmation number for your reservation immediately on booking.
Receive notifications including vehicle number once your reservation has been dispatched.
Monitor the progress of your vehicle on a map.
Create a list of favorite addresses and assign a custom name for each.
Specify the number of passengers.
Review all reservations you have made over the past 30 days.
Provide feedback related to the application and/or service you received by rating your ride and driver.
Choice to pay using the app or pay the driver directly.
Receive your receipt by email.
Call Amey's Taxi with the push of a button within the app itself.
Apple Pay and Google Pay.
Voice Commands & Text to Speech.
Vision Display Adjustment (Font, Colour, Contrast).
Dark Mode.
Advanced Accessibility.
Fare Estimates & ETA.