OUR STORY
THE AMEY'S STORY
An advocate of eco-awareness, a pioneer in technology, and a proud supporter of the community, Amey's Taxi is committed to customer service second to none.
Amey's has been owned and operated by the Greenwood family since 1945 and has been in business since 1922. We are the largest taxi company in the Kingston area and are a member of our local Chamber of Commerce.
With a fleet of over 130 vehicles strategically positioned throughout Kingston & Area, equipped with the latest technology for faster, convenient, and more efficient service, Amey's Taxi is proud to be your number one choice for short or long distance commuting.
CHRONOLOGY OF EVENTS
A HISTORY OF INNOVATION
1st to bring in 2-way radio dispatch in the early 50s.
1st to introduce computerized dispatch system in 2001.
1st to bring fleet GPS dispatch system with fully integrated credit & interact POS in every vehicle.
1st to put hybrid vehicles on the road (currently 60% of the vehicles are hybrid preventing over 1,200 tons of CO2 emissions per year from being released in the environment).
1st to install safety cameras in vehicles.
1st to offer car seats.
1st to offer gift cards.
1st to Install mobile app technology; "Amey's Taxi App" through Taxi Hail
GREEN CONSCIENTIOUS
Our office is powered by Bullfrog Power - the first electricity retailer in Ontario to sell power exclusively from wind and low-impact water power generators who meet or exceed the federal government's EcoLogo standard for renewable electricity. It is 100% Canadian owned and operated, and donates 10% of its profits to non-profit organisations that promote sustainability.
In 2007, Amey's put their first Toyota Prius Hybrid on the road. Each of these vehicles saves over 15 tons of CO2 emmissions per year over a regular taxi. In 2008 these hybrid vehicles represent just over 7% of Amey's fleet and 15% of its fleet in 2009.
In 2008, Amey's started its office recycling program with over 60% of head office waste now being recycled rather than going to landfills.
At Amey's we care about the environment and we are constantly striving to lower our impact on it.
COMMUNITY INVOLVEMENT
Amey's Taxi prides itself in being an active part of the community; as such, over the years we have been involved with and sponsored various fundraisers, events and sports including but not limited to:
Kingston Toy Drive - Annually since 2010
It gives us great joy to provide over 450 Kingston Children with a toy for Christmas
3rd Annual Taylor Allan Memorial Benefit Concert - It's a Matter of the Heart
Kingston Loyalist Farms Ponies – EOBA 2006 Runner up
Canada New York League Championships
United Way
St Lawrence College Fundraisers
Queen's University Fundraisers
Canadian Cancer Society: Relay For Life
Send A Kid To Camp - Owls Program
Walk So Kids Can Talk
Taylor Allen Fund
Easter Seals
St. Thomas More School
Partners In Mission Food Bank
Canadian Cancer Society
Jail n' Bail
Exceptional People's Olympiad
Martha's Table
Apprentice Programs for College
Kingston Military Family Resource Centre
Kingston Minor Hockey Association
Extend A Family
Motorcycle Ride For Dad
Parkinsons Walk
Coats For Kids
Boys & Girls Club
Heart & Stroke - Big Bike
CIBC Run for Cure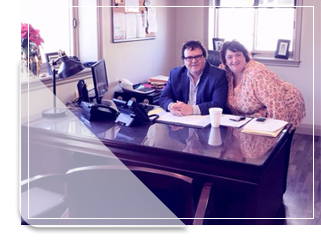 Customer Compliments
Last night I called another service, and after 23 minutes of waiting for my cab I called AMEY`S TAXI. My driver showed up in three minutes and got me to my dinner on time. I can`t thank you enough.
Stephanie R.
I called AMEY`S TAXI after finding my regular company too busy to answer their phones. During my trip to KGH Emergency, the driver showed so much genuine concern for me, was so extremely kind, and understanding. From now on when I need a taxi I will be choosing AMEY`S!
Beth
I lost a very important(irreplaceable) piece of clothing in a taxi and I called in to the office to inquire about it. The dispatcher asked the driver and that driver came from all the way across town, drove around every building near where he dropped me off circling and searching. Although to no avail, he went above and beyond to try and help me. I wanted to recognize his efforts. We need more taxi drivers like him!!
Anonymous